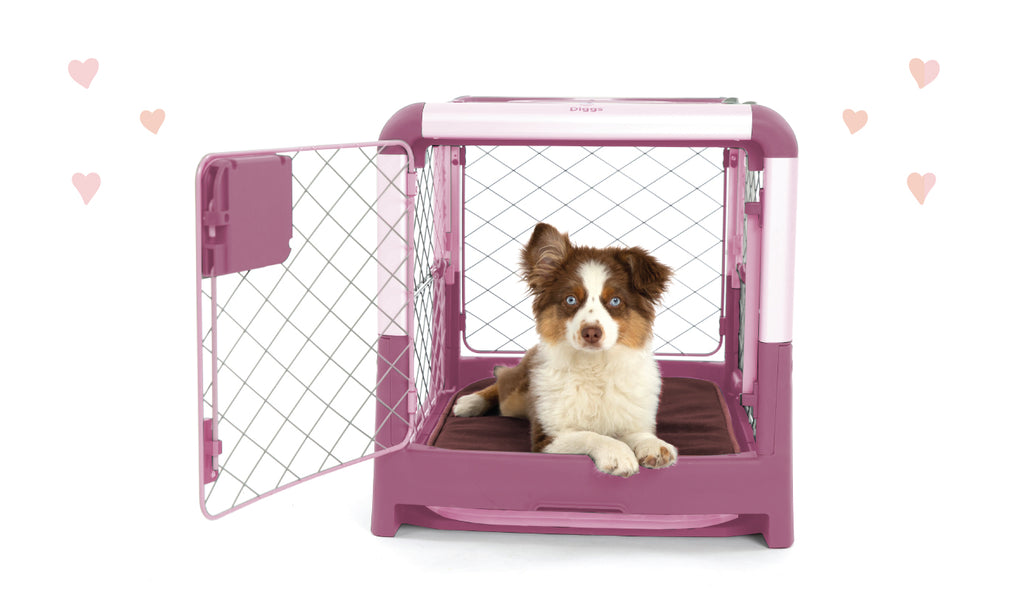 The Diggs Lover Dog Crate

What if we took the best crate ever and made it...pink?
When our marketing team approached the rest of the Diggs team about making a Valentine's Day themed Revol crate, we were a little hesitant. We didn't want to confuse people and have them think we were actually selling a pink version of our crate.
But then they told us that Revol is "lover" spelled backwards and we knew then that we had to let their creativity run free. While we aren't planning on making a pink Revol, we are considering other colors and would love to know your thoughts! What colors would you love to see?
Interested in being updated on limited-edition color options for Revol?